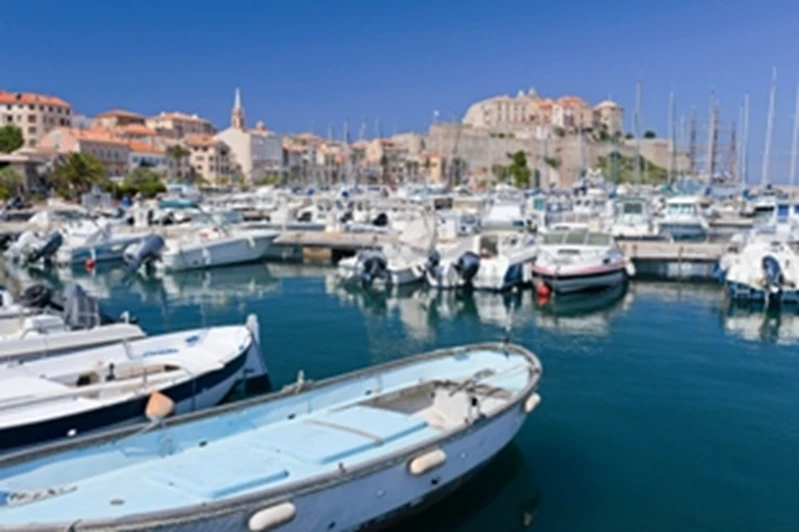 If you like the idea of venturing somewhere with amazing beaches and dramatic countryside that has escaped mass tourism then the island of Corsica might appeal. Although it is technically one of the 26 regions of France, the birthplace of Napolean next to Sardinia is very much its own entity, more Mediterranean in character than the French Riviera – and it will host part of the Tour de France for the first time next year.
It's got 800 beaches, dramatic peaks topped with citadels surrounded by pine -scented hillsides and chestnut forests full of wild boars - even ski resorts – and a fantastic cuisine which means some great restaurants. Angelina Jolie, Brad Pitt and Kylie Minogue have visited, Alicia Keys chose to get married there two years ago, but as far as celebrity owners, Frank Muir and Doris Lessing have been perhaps the most notable.
You won't find hordes of less stellar British tourists or home owners either, due to lack of direct flights from the UK (choose between Easyjet or charters) and a sleepy little property market but then that seems to be part of the appeal for those that have been drawn there.
"Corsica is unique because despite it being an extremely attractive island with amazing sandy beaches, beautiful forests and countryside, tourism has been constrained," says Niclas Dowlatshahi of Leapfrog Properties.
"Corsicans prefer to keep the identity of their island and not 'sell out'. "It is not a very big market for the British because Corsicans don't seem to make any effort to attract them, plus lack of direct flights from the UK and France mean that most people take the boat from Marseille." Logistics did not deter Janet Rankin who started going on holiday there in the late sixties - preferring it to the south of France - and ended up buying two homes there, and establishing the largest specialist tour operator on the island.
"It was very undeveloped and fairly primitive then, but incredibly beautiful and we fell in love with it," says Janet, now 72 from Crowhurst, East Sussex. "It's more rugged and sparsely populated than neighbouring Sardinia, although it's similar in that there are some quite sophisticated resorts now on the coast, whilst inland it remains quite old and traditional. "The Corsican language is also similar to Italian."
It has been the French who have historically holidayed in, and bought homes, in Corsica and they make up the bulk of visitors there. Tourism figures for 2011 show that 71 per cent of the 2.9 million tourists visiting Corsica are from France, and of the rest only 5 per cent are from the UK, with the bulk from Italy, Germany and Switzerland. So the UK market is "small but slowly growing" according to Rankin, who says there have been few new apartments going up anywhere – planning is very strict.
Some terrorist activity over the years – stemming from the Corsicans' fierce desire for independence – may also have also deterred people, although the private homes of foreigners have not been targeted. Rankin and her husband Iain first bought a two-bedroom village house in Speloncato in the north on the early eighties, which they renovated and holidayed in every summer. In 1986 they bought another one as an investment: a half-renovated house in a little hamlet nearby, which they turned into two rental apartments. It was holidaymakers asking her for other properties to rent that steered her into the business of rentals – which culminated in her developing, in 2004, a new online business, specializing in travel and tourist information about the island, including rental properties and a few homes for sale too (www.directcorsica.com).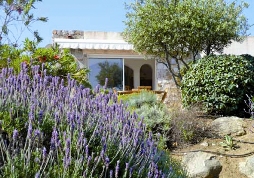 She says that the supply of old character homes is still greater than the supply, although prices are currently static – they haven't boomed like parts of the French Riviera, yet scarcity of stock means it isn't as affordable as you might expect. She has a lovely water mill ripe for some tlc in Ville di Paraso on the north-west coast, for sale for €645,000 (£511k). "It is a beautiful building which has been structurally renovated but is essentially a shell. There are cavernous rooms with vaulted and beamed ceilings, stone floors and glass floor panels over the original mill workings.
"It could be a spacious home with six bedrooms, a chamber d'hote, or divided into two or three apartments. "It is just waiting for spectacular interior décor and fittings."
She also has several properties in Propriano, a resort in the south, ranging from a two-bed holiday home in a gated community for €262,500 (£208k) to a five-bed villa for €1.15m (£884k). She also has a two-bed apartment with views over the Valinco Gulf near Propriano for €250,000 (£198k) –. It was the lively little port which drew Claire Hall, a 33-year-old from Bexhill in Essex to move to Corsica full-time in 2005. She'd been working for a tour operator and took a year off, rented a place for a couple of months and then never looked back.
"I love the outdoor life - being able to walk on the beach for most months of the year is such a tonic – and I found the slower pace of life refreshing," says Claire, whose internet-based work can be carried out from anywhere (see her blog at www.directcorsica.com). "Corsica especially appeals to people seeking a change of lifestyle during their middle years – with a view to retiring out here."
Claire found a one-bed apartment to rent for €650 (£515) a month – but that was tricky, as she explains. "Long-term rentals in Corsica are hard to get for foreigners – they are not governed by the French law that is heavily weighted in favour of the tenant. "Plus of course, short-term rentals can be far more lucrative." Another frustration of laid-back island outlook is getting things fixed. "It was quite challenging setting up an internet connection and sometimes you can wait a week for a call back, but I've learnt that if you've got a problem, turning up five minutes before lunchtime usually gets it sorted in double-quick time."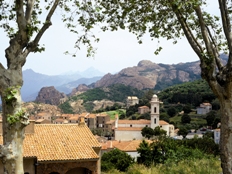 She says she loves Bonifacio, the oldest settlement on the island, for being "so typical of everything Corsican" with its old medieval citadel atop rugged limestone cliffs towering above super-yachts in the harbour. Ajaccio is the island's capital – andBastia is the other major town - but it is the resorts of Porto Vecchio and Calvi which are the more glamorous places on the island, around which holiday homes can be highly sought-after. Porto Vecchio on the south-west coast, with its designer shops and upmarket boutique hotels, attracts French celebrities, and is as bling as Corsica gets. 1st-for-french-property.com have a three-bed villa there for €585,000 (£464k) or a five-bed, four-bath villa for €1.6m (£1.27m).
Calvi, in the north-east is also chic – and the stretch of coast around it is very popular, from Saint-Florent in the north, down to the dramatic Les Calanques cliffs halfway down the west coast. Agence Immobiliere Calvi-Balagne has a small one/two bed home in the Marine de Sant Ambroggio area (just north of Calvi) for €149,000 (£118k), or a slightly more spacious one with sea views and 120m2 garden for €365,000 (£287k)
The buying process in Corsica is the same as in mainland France, with both parties using the same notary (notaire) to document the transaction."Notaries must assure buyers that the property is not mortgaged and the settlement of taxes is up to date," says a spokesperson at Calizi Immobilier. Surveys are extremely unusual in both France and Corsica as French banks and building societies don't require these for lending. "It is also unusual for a UK bank or building society to lend money using the Corsican property as collateral, so if you plan to borrow in England, it will need to be against UK assets," adds Janey Rankin, who also says that www.directcorsica.com can help provide an interpreter.